Andrew Scampini's WTT 4.5 Regional Champion,
headed to Nationals Nov. 10-12.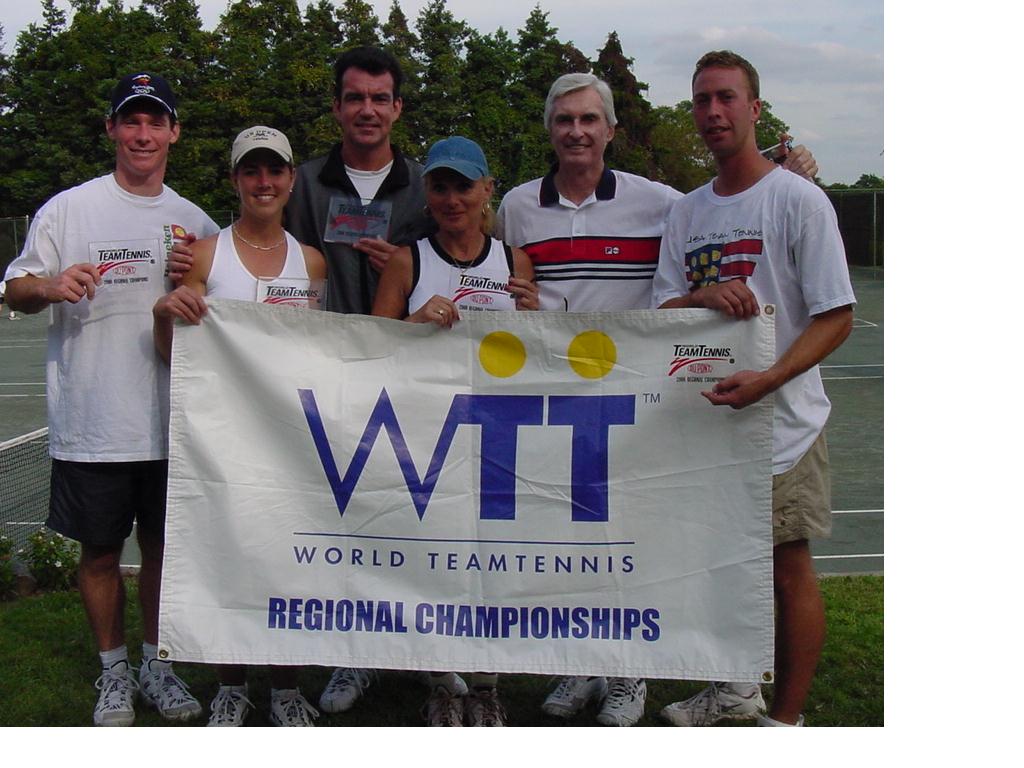 Mens USTA 3.5 Eastern Sectional Champion.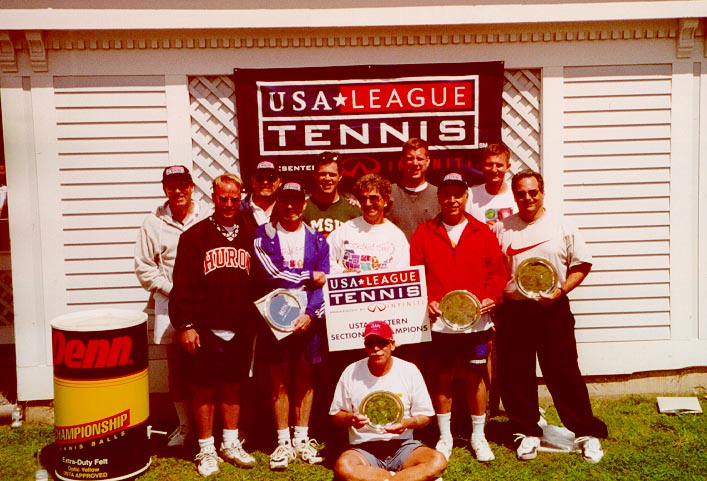 Men's USTA Seniors 3.5 Eastern Sectional Champion, and runner-up at the Nationals in San Diego, Oct 27-29.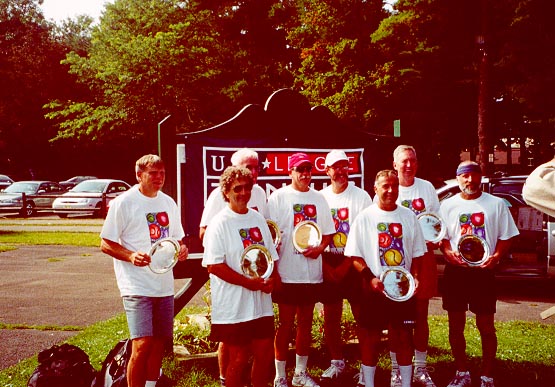 USTA Tournament in San Diego, CA. The Albany Seniors team won Flight 1 which had good teams from Midwest Tennis Assoc.(Westmont, IL); New England Tennis Assoc.(Woburn, MA); Florida Tennis Assoc.(Tallahassee, FL); Hawaii Tennis Assoc.(Honolulu, HI). The Albany Seniors went to the Semi-Finals and beat a good Mid-Atlantic Team from Montgomery County, MD. to make it to the Finals. The Northern California team from Fresno, CA proved too strong and beat the Albany team in the Finals, but all in all, the Albany Team had a good showing.
* * *
To report a Score Click Here (under construction)